The following explains how you can receive Christ:

You Can Receive Christ Right Now by Faith Through Prayer
(Prayer is talking with God)
God knows your heart and is not so concerned with your words as He is with the attitude
of your heart. The following is a suggested prayer:
Lord Jesus, I need You. Thank You for dying on the cross for my sins. I open the door of my life and receive You as my Savior and Lord. Thank You for forgiving my sins and giving me eternal life.
Take control of the throne of my life. Make me the kind of person You want me to be.
Does this prayer express the desire of your heart? If it does, I invite you to pray this
prayer right now, and Christ will come into your life, as He promised.

Now that you have received Christ
On this web site:
Copyrighted 2007 by Bright Media Foundation and Campus Crusade for Christ.
All rights reserved. Used by permission.
Permission for use from the publisher,
Campus Crusade for Christ, 375 Highway 74 South, Suite A, Peachtree City, GA 30269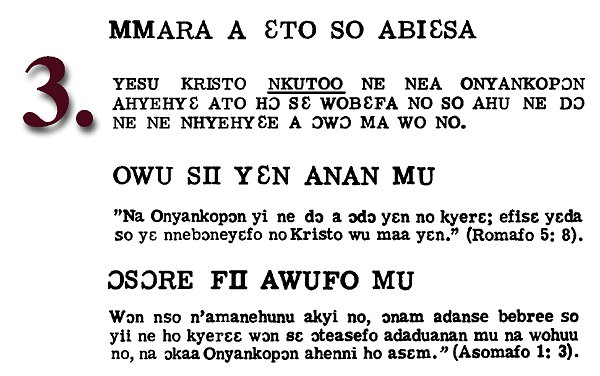 Just as there are physical laws that govern
the physical universe, so are there spiritual laws
that govern your relationship with God.
God loves you and offers a wonderful plan for your life.
God's Love
"God so loved the world that He gave His one and only Son, that whoever
believes in Him shall not perish but have eternal life" (John 3:16, NIV).
God's Plan
[Christ speaking] "I came that they might have life, and might have it abundantly"
[that it might be full and meaningful] (John 10:10).
Why is it that most people are not experiencing that abundant life?
Because...
Man is sinful and separated from God.
Therefore, he cannot know and experience
God's love and plan for his life.
Man is Sinful
"All have sinned and fall short of the glory of God" (Romans 3:23).
Man was created to have fellowship with God; but, because of his own stubborn
self-will, he chose to go his own independent way and fellowship with God was broken.
This self-will, characterized by an attitude of active rebellion or passive indifference,
is an evidence of what the Bible calls sin.
Man Is Separated
"The wages of sin is death" [spiritual separation from God] (Romans 6:23).
This diagram illustrates that God i

s

holy and man is sinful. A great gulf separates the two. The arrows illustrate that man is continually trying to reach God and the abundant life through his own efforts, such as a good life, philosophy, or religion
-but he inevitably fails.



The third law explains the only way to bridge this gulf...
Jesus Christ is God's only provision for man's sin.
Through Him you can know and experience
God's love and plan for your life.
He Died In Our Place
"God demonstrates His own love toward us, in that while we were yet sinners,
Christ died for us" (Romans 5:8).
He Rose from the Dead
"Christ died for our sins... He was buried... He was raised on the third day,
according to the Scriptures... He appeared to Peter, then to the twelve.
After that He appeared to more than five hundred..." (1 Corinthians 15:3-6).
He Is the Only Way to God
"Jesus said to him, 'I am the way, and the truth, and the life, no one comes to
the Father but through Me'" (John 14:6).



This diagram illustrates that God has bridged the gulf that separates us from Him by sending His Son, Jesus Christ, to die on the cross in our place to pay the penalty for our sins.



It is not enough just to know these three laws...
We must individually receive Jesus Christ as Savior and Lord;
then we can know and experience God's love and plan for our lives.
We Must Receive Christ
"As many as received Him, to them He gave the right to become children
of God, even to those who believe in His name" (John 1:12).
We Receive Christ Through Faith
"By grace you have been saved through faith; and that not of yourselves,
it is the gift of God; not as result of works that no one should boast" (Ephesians 2:8,9).
When We Receive Christ, We Experience a New Birth
(Read John 3:1-8.)
We Receive Christ Through Personal Invitation
[Christ speaking] "Behold, I stand at the door and knock;
if any one hears My voice and opens the door, I will come in to him" (Revelation 3:20).
Receiving Christ involves turning to God from self (repentance) and trusting
Christ to come into our lives to forgive our sins and to make us what He wants us to be.
Just to agree intellectually that Jesus Christ is the Son of God and that He died on the cross
for our sins is not enough. Nor is it enough to have an emotional experience.
We receive Jesus Christ by faith, as an act of the will.
These two circles represent two kinds of lives:
---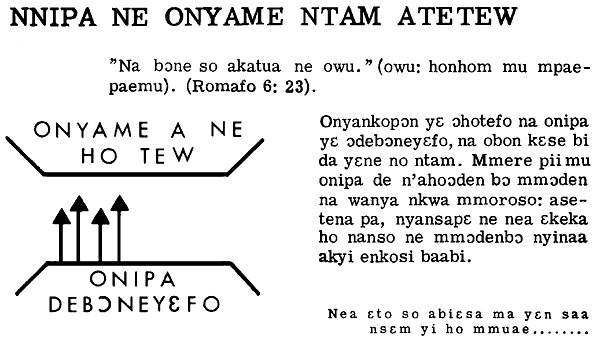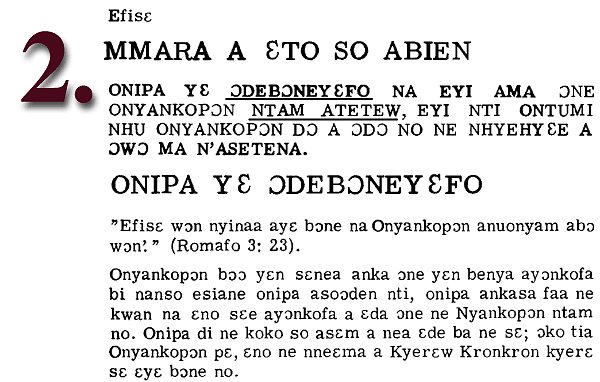 Kan jy aan enigiets beter dink wat met jou kan gebeur as om Christus as Verlosser te aanvaar? Wil jy graag sommer nou vir God in gebed bedank vir wat Hy vir jou gedoen het? Deur God te dank demonstreer jy jou geloof
Om jou nuwe lewe in volheid te geniet.
Voorstelle vir Christelike Groei
Geestelike groei is die gevolg van vertroue in Jesus Christus. "Die regverdige mens sal in die geloof lewe" (Galasiërs. 3:11). 'n Lewe vol van geloof sal jou in staat stel om God toenemend met elke besonderheid van jou lewe te vertrou en om die volgende te beoefen:
Bid
Bid tot God daagliks (Johannes 15:7).
Lees
Lees God se Woord daagliks
(Handelinge 17:11). Begin met die Evangelie van Johannes.
Gehoorsaam
Gehoorsaam God elke oomblik
(Johannes 14:21).
Getuig
Getuig deur jou woorde en lewenswandel vir Christus (Matteus 4:19;
Johannes 15:8).
Geloof
Vertrou God vir elke aspek van jou lewe
(1 Petrus 5:7).
Heilige Gees
Heilige Gees – Stel jou onder sy beheer. Laat Hy jou bekragtig om die Christelike lewe te lei (Galasiërs 5:16,17; Handelinge 1:8).
Christelike samesyn in 'n goeie kerk
Hebreërs 10:25 waarsku: "Ons moenie van die samekomste van die gemeente af wegbly soos party se gewoonte is nie, maar mekaar eerder aanmoedig om daarheen te gaan..." Baie hout wat saam brand, maak 'n groot vuur. Wanneer een stomp uit die vuur gehaal en eenkant neergesit word, gaan dit gou dood.
Dieselfde geld vir jou verhouding met ander Christene. Skakel in by 'n gemeente waar Jesus Christus as die seun van God erken en die Woord suiwer verkondig word. Begin reeds hierdie week en beplan om gereeld eredienste by te woon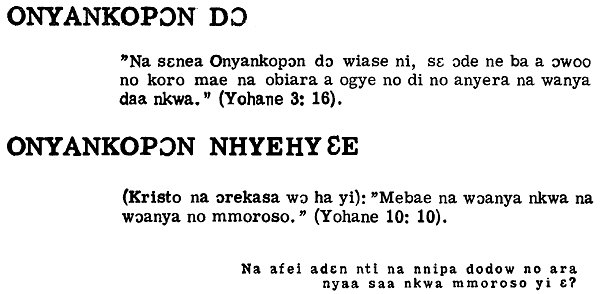 Hierdie twee sirkels stel twee soorte lewens voor:
DIE SELF BEHEERDE LEWE
SELF is op die troon
Belange onder beheer van Self, lei dikwels tot konflik en frustrasie
Christus buitekant die lewe
DIE CHRISTUS BEHEERDE LEWE
CHRISTUS is op troon
Self is onttroon
Jou belange onder beheer van God lei tot toenemendeharmonie met God se plan vir jou lewe
Watter sirkel stel jou lewe voor?
Watter sirkel wil jy graag hê jou lewe voorstel?
Die volgende verduidelik hoe jy Christus kan aanneem:
Jy kan Christus nou deur geloof in gebed aanneem
(Gebed is 'n gesprek)
God ken jou hart en dit gaan vir Hom meer om die gesindheid van jou hart as om jou woorde. Jy kan soos volg bid:
"Here Jesus Christus, ek het U nodig. Dankie dat U vir my sondes gesterf het. Ek maak nou die deur van my lewe oop en neem u as my Verlosser en Here aan. Dankie dat U my sondes vergewe het en aan my die ewige lewe gee. Kom neem die plek op die troon van my lewe in en maak my die soort mens wat U wil hê ek moet wees."
Vertolk hierdie gebed die begeerte van jou hart?
Indien wel, bid dit dan op hierdie oomblik en Christus sal, soos Hy belowe het, in jou lewe inkom.Nou dat jy Christus aangeneem het...
Hoe om seker te weesdat Christus in jou lewe is
Het jy Christus in jou lewe ingenooi? Volgens sy belofte in Openbaring 3:20, waar is God nou met betrekking tot jou en jou lewe? Christus het gesê dat Hy in jou lewe sal inkom. Sal Hy jou mislei? Op grond van watter gesag weet jy dat God jou gebed verhoor het? (Die betroubaarheid van God homself en sy Woord).
Die Bybel belowe die ewige lewe
"En die getuienis behels dit: God het ons die ewige lewe gegee, en die lewe is in sy Seun. Wie die Seun het, het die ewige lewe, wie nie die Seun van God het nie, het ook nie die ewige lewe nie. Hierdie brief skryf ek aan julle sodat julle mag weet dat julle die ewige lewe het, julle wat in die Seun van God glo" (1 Johannes 5:11–13).
Dank God dikwels genoeg dat Christus in jou lewe is en dat Hy jou nooit sal verlaat nie (Hebreërs 13:5). Op grond van sy belofte, kan jy verseker wees dat Christus in jou is en dat jy die ewige lewe het vanaf die oomblik dat jy Hom in jou lewe ingenooi het. Hy sal jou nie mislei nie.
'n Belangrike herinnering...
Moenie op gevoelens staatmaak nie
Die belofte van God se Woord, die Bybel – nie ons gevoelens nie, - is ons gesag. Die Christen lewe in die geloof (vertroue) en in die betroubaarheid van God self en sy Woord. Hierdie trein-diagram illustreer die verhouding tussen feit (God en sy Woord) en geloof (ons vertroue in God en sy Woord), en gevoel (die gevolg van ons geloof en vertroue)
(Johannes 14:21).
Die trein sal loop met of sonder die kolewa. Maar dit sou nutteloos wees om die trein te probeer trek met die kolewa. Op dieselfde wyse maak ons as Christene nie op gevoelens of emosies staat nie, maar ons plaas ons vertroue in die betroubaarheid van God en sy beloftes in die Woord.
Noudat jy Christus aangeneem het
Die oomblik toe jy Jesus in die geloof as 'n wilsbesluit aangeneem het, het baie dinge begin gebeur, insluitende die volgende:
Christus het in jou lewe ingekom (Openbaring3:20; Kolossense 1:27). Jou sondes is vergewe (Kolossense 1:14). Jy het 'n kind van God geword (Johannes 1:12). Jy het die ewige lewe ontvang (Johannes 5:24). Jy het die groot avontuur waarvoor God jou geskape het, begin (Johannes 10:10; 2 Korintiërs. 5:17; 1 Tessalonisense 5:18).